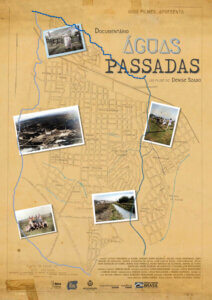 Did you know that there could be a river under our feet and the water flowing from the corner could be a spring?
Águas Passadas tells the story of ABC Paulista and São Caetano do Sul, which rediscovered the rivers in the region.
After all, who would have imagined that these industrial cities were actually great resources?
Director Biography – Denise Szabo
Denise Szabo: Denise Szabo is a documentary filmmaker and art director focusing on films about memory, environmental issues, and the appreciation of science and knowledge.