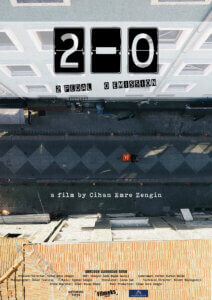 It is a local awareness movement initiated by those who love two pedals holding the hands of the tradesmen who are in trouble and unemployment all over the world during the pandemic period.
Kadıköy's new environmental couriers are at work for a cleaner future…
Director Biography – Cihan Emre Zengin
Born in 1983 in Istanbul, Cihan Emre Zengin is a graduate of Marmara Television and Journalism Vocational High School and Eskişehir Osmangazi University Optimetry department.
He has been producing and directing many documentaries, TV series and feature films since 2005.
He won the title of the 4th most awarded documentary director of 2020 with his documentary "If you drink tea", which he directed in 2020.