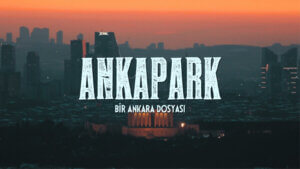 "Ankapark: Turkey's failed Disneyland" is the story of the second biggest state-funded investment in Turkey's history.
While the investors aimed for the biggest dinosaur-themed park in the world, the 750-million-dollar project only lasted for a year and ended up as a giant toy cemetery in the heart of Ankara.
Director Biography – Cenk Arman
Born in Adana in 1982, he graduated from Marmara University Communication Faculty, Department of Journalism in 2005. He also filmed documentaries, programs and videos on urban culture and history in many cities of Turkey.
Concentrating on video and documentary narration for about 10 years, he has recently developed himself on "new generation" video storytelling.
Continuing to shoot documentaries, commercials and programs for digital platforms, the director continues his work in FAYN Production.