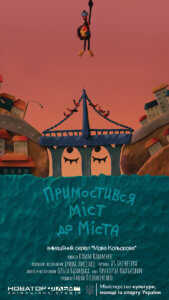 Once upon a time the small bridge perched near small town.
A lot has changed since then, but the bridge remembers old times and can tell us about it.
Director Biography – Klym Klymchuk Olegovchy
Klym Klymchuk Olegovych, animatör and animated film director.
Was born in 1996 in Kyiv. 2012-2014 – studied at the studio "KROK", 2014-2018 – Studied at KNUTKiT , "Animated Film Directing", with honors. 2015 – present – work at the studio "Novatorfilm".