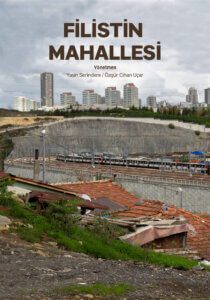 A region in Guvercintepe (Bayramtepe) Neighborhood of Basaksehir, Istanbul was named as Palestine by the people.
Guvercintepe Neighborhood, which was formed in the 90s with the migrations from Anatolia, has been wanted to be demolished many times after being formed.
The last destruction which was wanted to take place in 2009 was prevented by the local people's resistance.
A few years later, deeds were given to the majority of the neighborhood people.
Palestine Neighborhood, which got its name from the resistances against destructions, was left out of this process and destruction agenda in Palestine has continued after 2009.
In 2012, expropriation lawsuits were brought for a road project of Istanbul Metropolitan Municipality. And in the last quarter of 2020, as a part of "Road Project No.3" of Basaksehir Municipality, notifications were sent to 5 houses in the lower part of Palestine Neighborhood.
In the notifications sent, it was demanded that they vacate their houses in 7 days…
Directors Biographies – Yasin Serindere
He lives in Istanbul.
Erciyes University radio, TV and film department 2020 graduate.
He is working on photography and short film.
Directors Biographies – Özgür Cihan Uçar
He was born on 30 July 1996 in Istanbul.
He is a 4th year student at Radio, Television and Cinema Department.
He is working on photography, documantary and short film.