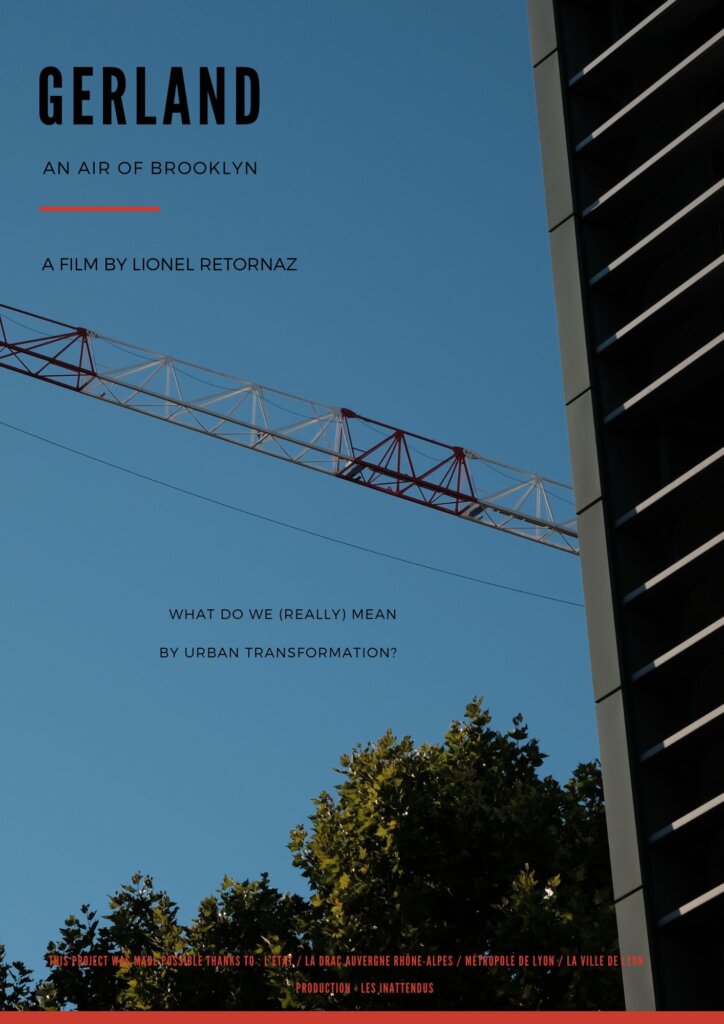 While the Gerland district has been presented for several decades as the showcase of Lyon's attractive, dynamic and connected metropolis, residents tell the story of another district and question the way in which urban transformations are (re-)presented. After having led cultural action projects in the district for more than six years, the filmmaker continues to develop a sensitive and critical approach to contemporary urban environments.
Director – Lionel Retornaz
Born in Lyon, France in 1976.  He trained as a self-taught producer at TCM in London. In 2010-2011, he studied in the Master of Creative Documentary at the Pompeu Fabra University in Barcelona. Since 2014, within the collective Les Inattendus in Lyon, he programs for the biennial festival and leads film creation workshops. In addition, he works in various laboratories and higher education establishments (Lyon School of Architecture, Max Weber Centre, INSA) and collaborates with cultural structures such as Veduta – Biennale d'Art Contemporain and the Maison de la Danse. He mainly directs documentaries, essays and experimental films, several of which are shown in international festivals.