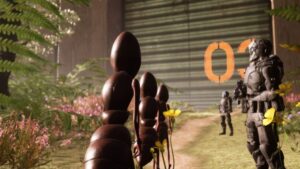 Animation Branch 3rd Prize
Human beings have destroyed countless generations of animals, species of flowers, even their own race from the day the universe came into existence.
To date, the basic instinct of this destruction has been ego, insatiability and insensitivity.
When the Earth is no longer enough for Man, it migrates from this planet, which they consume.
But man takes war, destruction and pain to the planet where they go.
Director Biography – Eren Bektaş
He was born on 1994 in Ankara.
He completed his primary, secondary and high school education in Ankara, Konya Selçuk University still continues his education in Radio, Television and Cinema department