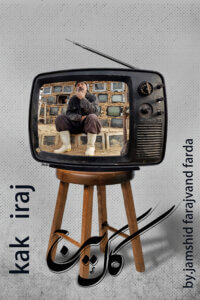 An environmentalist, animal rights activist and also an entrepreneur whose vision toawrds his surrounding is unique in his own way.
He has chosen to live away from the city and people, however, after each visit to the city he collects all the recyclable and usable items namely plastic bottles, worn and abandoned tires on the roadsides and in nature.
His job is to grow tomatoes, vegetables, and use the garden trees, grapes, and even roses that he grows and earns a living from that.
Director Biography – Jamshid Farjvand
Jamshid Farjvand was born in 1961 in Iran. He is a professional photographer and his never-ending interest in showing real lives and concerns through the lens of his camera is captivating.
Thirty-five years of experience in social documentary photography and winning more than two hundred and thirty top titles from national and international festivals could be seen in his professional records.
Permanent presence among the people, especially in the villages, he decided to start making documentaries and show the beauties and sufferings of the people of the regions more distinctly.