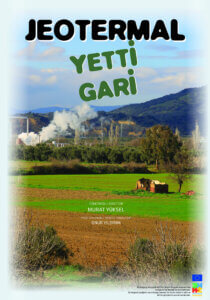 In the documentary which is named Jeotermal Yetti Gari is based on the effections of geothermal power plants to environment and struggling of the people who lives in Aydın.
The documentary is directed by Murat Yüksel and consultancy by journalist Onur Yıldırım.
Director Biography – Murat Yüksel
He was born in Osmaniye in 1988. He graduated from Afyon Kocatepe University, Department of Food Technology.
Murat, a member of a family from Dersim with migration stories.
He deals with people exiled by the state and identity problems, and makes documentaries about social memory.