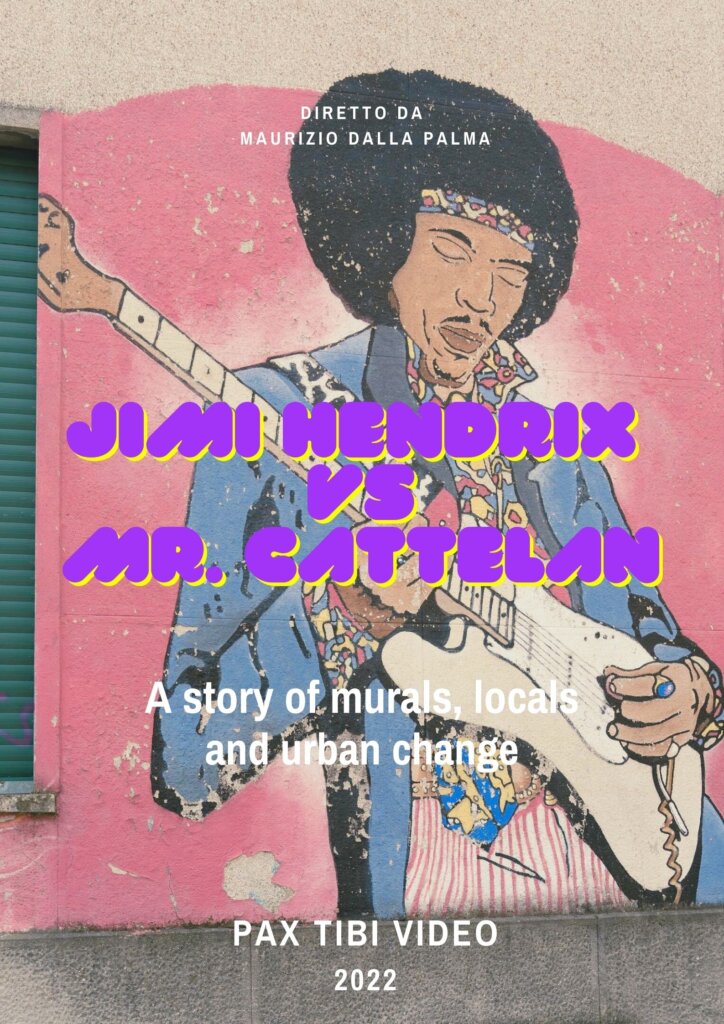 The story is set in Milan, Italy. Where the inhabitants of a peripheral neighborhood took to the streets to defend the oldest murals of the town and the country. Among the pictures, the portrait of Jimi Hendrix. A supermarket company wants to replace the street art works of the late Seventies with a new mural created by the renown artist Maurizio Cattelan. The news sparked a protest in the local community, who wants to defend the "identity" of the district agains the mounting gentrification in town.
Director – Maurizio Dalla Palma
Maurizio Dalla Palma grew up in Venice, Italy, and moved to Milan at the age of 25 to work in journalism. During his career Maurizio was an editor in local newspapers, in the national news program Tg4 and the European al news tv channel Euronews in Lyon, France. Now he is in magazine media. He also studied Multimedia storytelling at the Columbia School of Journalism in New York City. Maurizio is the director and producer of the short docs We Will Never Leave Chinatown (2019), Acquabella (2020), Milano 20/21 (2021), Jimi Hendrix vs Mr. Cattelan (2022).