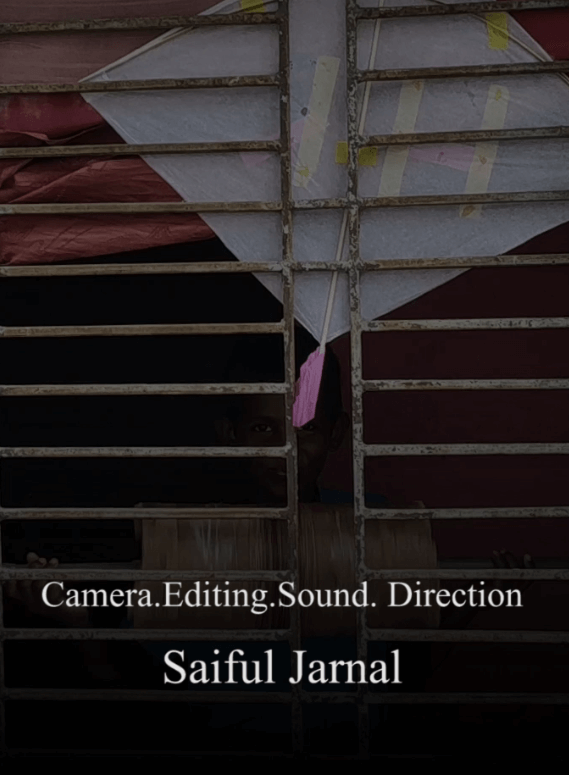 Documentary Branch 3rd Prize: (3rd prize – sharing)
Jhunu, this epidemic like a spinning kite will be lost with time, what seeds are being sown deep in our children's minds?
Nationwide lockdown; Novel Corona virus epidemic is mandatory for everyone at home. But is everyone the same?
Or everyone's home? Or everyone's mind? Or reality?
Jhunu and his family live in a house of 10/10 feet.
Number of members is 5.Eating and sleeping are all in the same room.
Director Biography – Jarnal Saiful
Saiful Islam Jarnal, born on 9th November, 1979 in Chunarughat , Habigonj.
Studied Bachelors in Film and Media. Film was passion and became profession, interested in experimental non-fiction films.
Made 17 films in total including 13 non-fiction and 4 fiction films.
Awarded Films: 'Chhobir Haat'(2005)-Best young documentary film maker (2007) by Bangladesh Documentary Council and 'Stay in Touch' (2007) Best Shots (2008) by 10th Dhaka International Short Film festival.