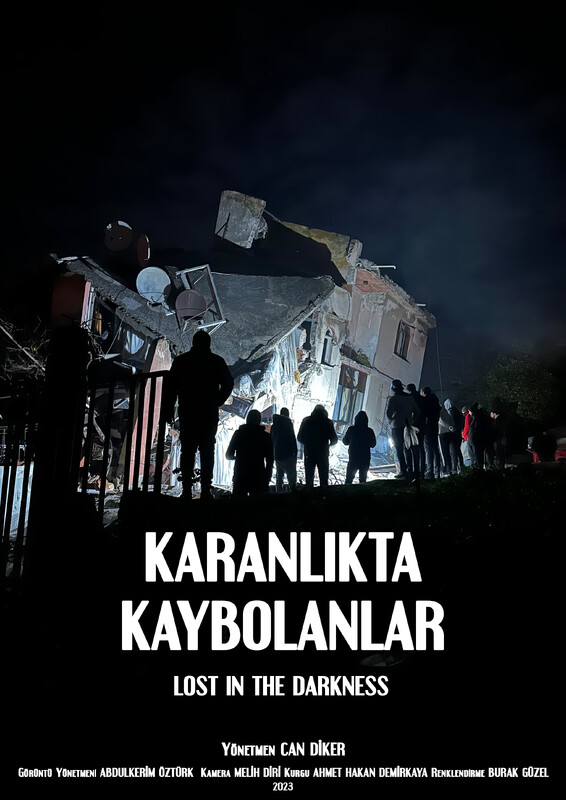 The documentary "Lost in the Darkness" bears witness to what the people of Antioch experienced, felt, lost and hoped for during the earthquake, while also revealing the devastating effects of the earthquake and the situation of the people who were left without electricity, water, shelter and food under the rain one night in the region. Focusing on the tragedy of what happened in Antioch and the resilience of humanity, the documentary invites viewers to closely witness the devastating impact of the earthquake and learn from the experiences of the people of Antioch.
Director – Can Diker
Can Diker, an associate professor of Cinema at the Mimar Sinan Fine Arts University, won the "Best Documentary" award at Boston Turkish Film Festival for his documentary "The Eyes of Darkness" and the "Best Istanbul Documentary" award at Marmara University Short Film Competition with his documentary "Ne Kadar Güzelsin Belami".