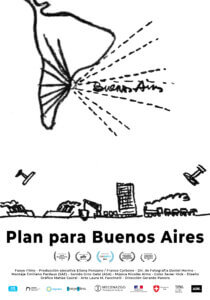 In the year 1929 the famous French architect Le Corbusier traveled to the city of Buenos Aires to give some lectures.
During his visit, he proposes to carry out an Urban Plan for the city. For more than twenty years he will obsessively develop the plan for Buenos Aires.
Director Biography – Gerardo Panero

Born in 1980 in the city of Chivilcoy, Argentina. He graduated from the National Film School of Argentina.
Since 2002 he has directed documentaries that have been screened at festivals, exhibitions and on television. For his work he was nominated by the Academy of Cinematographic Arts and Sciences of Argentina for best documentary and by the Argentinean Critics Association.