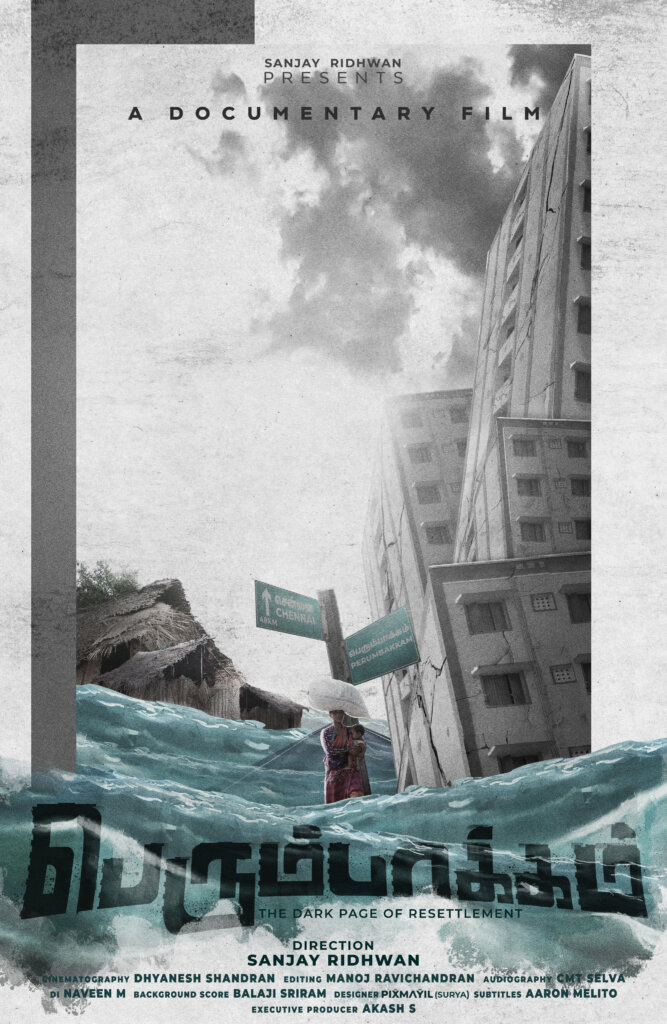 A detailed study on the dark side of the Urban housing development eviction process and the horrors of basic human living standards in the slum clearance housing board of 'Perumbakkam'.
Director – Sanjay Ridhwan
Sanjay V also known as Sanjay Ridhwan was born on 20.10.2002 in Bangalore. He completed his schooling in a town called Thirukovilur in Kallakuruchi District. He is pursuing his Undergraduate degree in Visual Arts (direction and screenplay writing) in Tamilnadu Government Film and Television Institute, Taramani, Chennai. His interests are films, politics, music and writing. He has worked on a bunch of short films like, "Errorin2020", a three minute short, "Magazine" a silent five minute short. "Humane" a single shot eight minutes short. "Emden" a song set in 1914 madras, based on the attack of madras by the German warship, Emden. Recently, he had shot his first documentary film, "Perumbakkam: The Dark Side of Resettlement" which targets the flaws in the beautification scheme in Chennai. Perumbakkam was screened in many places in Chennai, selected for film festivals around the world.