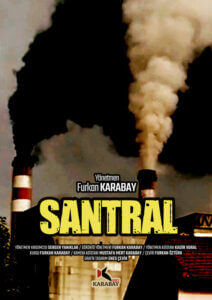 Sami Yılmaztürk Special Prize
The thermal power plant in Tunçbilek district of Kütahya negatively affects people's lives. People get sick and get cancer. But they do not want the power plant to be shut down, they want the filter installed.
Director Biography – Furkan Karabay
He was born in 1996 in Kütahya.
He became interested in cinema during his high school years. In 2018, he graduated from Erciyes University, Department of Radio, Television and Cinema.
He worked as an assistant director in the TV series "Tek Yürek" on TRT 1.