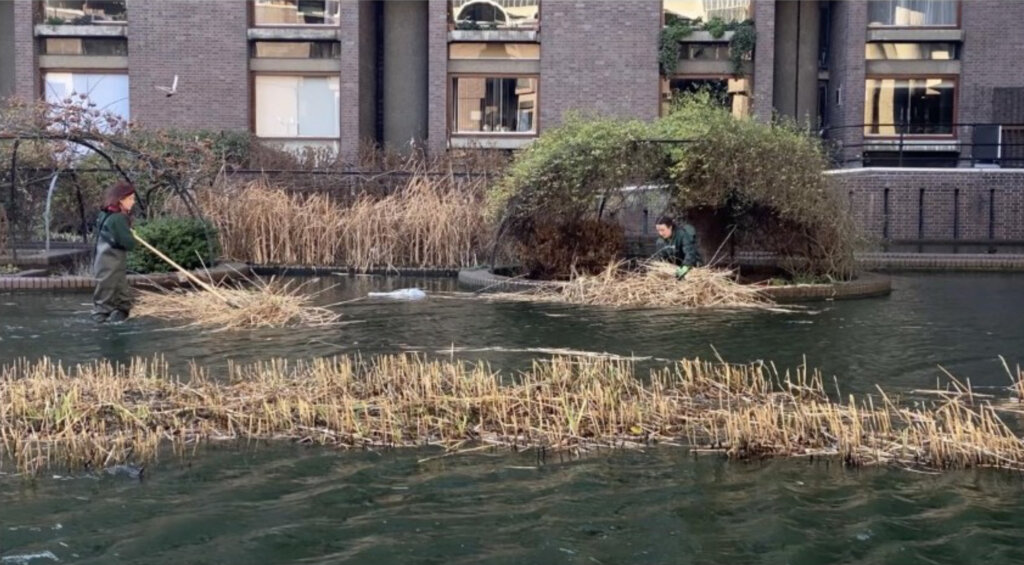 'She Waves At Me' explores what it feels like to be an aging body in an aging housing estate in Central London. The film, based on 18 months of empirical research, juxtaposes the intricate care that goes into maintaining the buildings and their surroundings with elderly inhabitants' struggles and strategies to create safe and comfortable homes for themselves and their loved ones.
Director – Inge Daniels
Inge Daniels is a visual anthropologist based at the Institute of Social and Cultural Anthropology at the University of Oxford. Her research interests include housing, atmosphere, and the built environment. She has conducted several ethnographies in Japan culminating in her 2010 monograph 'The Japanese House'. She also has an ongoing interest in curation and exhibitions, and her book 'What are exhibitions for? ' (2019) is based on an ethnography of visitors to her 2012 exhibition at the Museum of the Home in London. She is currently the Principal Investigator of the Disobedient Buildings project, that looks at housing, well-being and welfare in the UK, Romania and Norway, and was funded by the Arts and Humanities Research Council for 4 years from January 2020 (see www.disobedientbuildings.com). 'She Waves at Me' draws on 18 months of fieldwork (2020-2022) that she conducted in aging blocks of flats in Central London for this project.