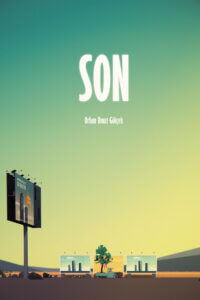 The man who lives inside a large billboard goes to the city every morning with his van carrying a large tree in back of it.
It is forbidden to plant trees in the city.
That's why the man is in trouble with the police, but he stubbornly tries to introduce people to the tree again.
Director Biography – Orhan Umut Gökçek
I was born in 1987 in Nevşehir.
After graduating from METU Department of Industrial Design, I did my master degree at Anadolu University, Department of Cartoon-Animation.
I make animation works and short films in our company we established with Şeyma Kavak Gökçek.