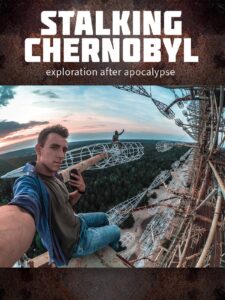 Documentary Branch 3rd Prize: (3rd prize – sharing)
A documentary that examines the underground culture of the Chernobyl Exclusion Zone. Three decades after the world's most infamous nuclear disaster, illegal hiking adventurers (known as "stalkers"), extreme sports afficionados, artists, and tour companies have begun to explore anew the mysterious, ghostly landscape, where trees and forest animals have reclaimed land abandoned by villagers.
Director Biography – Iara Lee
Iara Lee, a Brazilian of Korean descent, is an activist, filmmaker, and founder/director of the Cultures of Resistance Network, an organization that promotes global solidarity and connects and supports agitators, educators, farmers, and artists to build a more just and peaceful world through creative resistance and nonviolent action!
As a filmmaker, Iara has directed/produced several full-length documentaries and dozens of short films over the past decade.