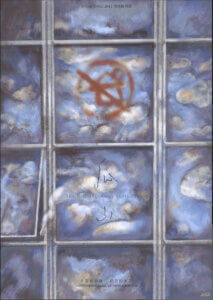 Guashan is a "village in the city" that seems to be left behind in the rapid growing society. The film records people's ordinary daily life in this mundane village with a slow and mild tone.
During the community's move, the village of Guashan disappears in a silence.
Without dialogues, the film observes the residents' life from their various perspectives, guiding the audiences through the space to feel the flow of time in the folded universe.
Director Biography – Jiali Zhou
Zhou Jiali, scholar, screenwriter, and director.
Associate Professor of the School of Film and Animation Art of China Academy of Art, Deputy Director of West Lake International Documentary Festival's Academic Committee. Her documentary works include The Drifting-Away Surroundings and The Body of Architecture, her screenwriting works include The Land of Endless, Almost a Story and Rain Drops on the Roof Tiles.
She is also the author of the book "The Dual Dimensions of Becoming: On a Deleuzian Philosophy of Imagery."