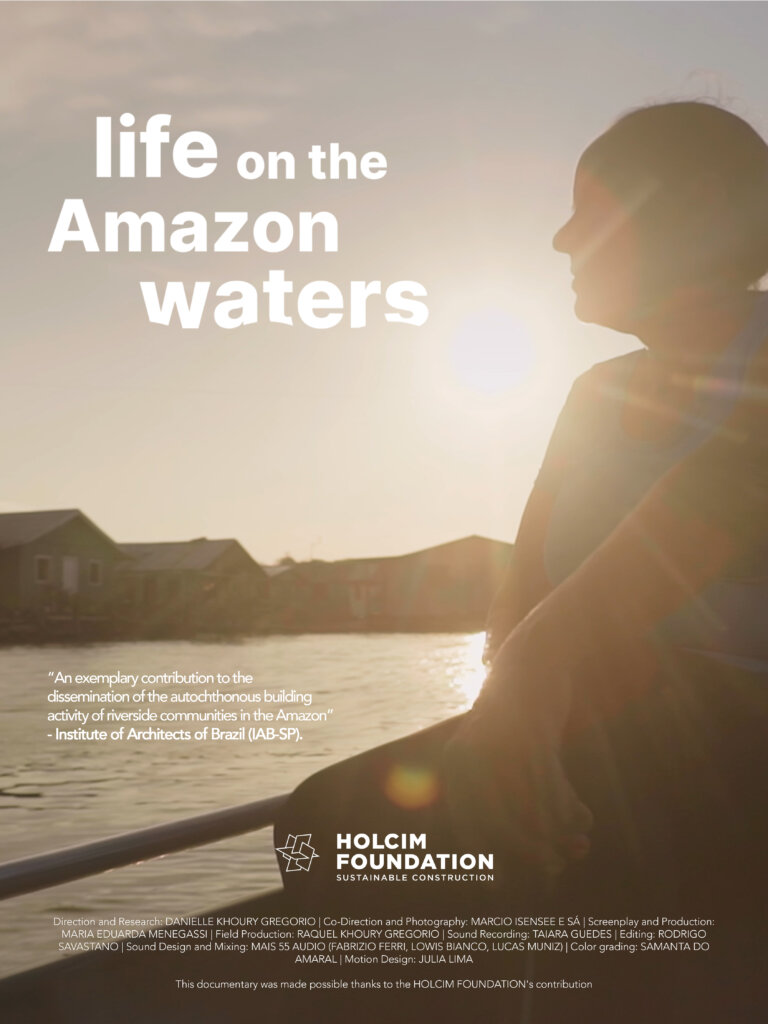 "Life on the Amazon Waters" is a documentary that celebrates the distinctive architecture of Amazon´s riverine communities. From stilt houses to floating homes, these traditional constructions embody ingenious solutions born from generations of local wisdom, adapting harmoniously to the flooded and dynamic landscape of the Brazilian Amazonian river plains. The documentary aims to value the cultural expressions of these traditional peoples, challenging the marginalization and stigmatization they face in modern society. Through the voices of residents, community leaders, and local builders, the film showcases the precision, knowledge, and environmental harmony behind these homes. Supported by the Holcim Foundation, "Life on the Amazon Waters" is a tribute to the resilience and ingenuity of riverside culture, encouraging reflection on more sustainable and territorially integrated architecture.
Director – Danielle Khoury Gregorio
Danielle Khoury Gregorio (Main Direction and Research)
Danielle Khoury Gregorio is an Architect graduated from the Universidade de São Paulo FAUUSP with an exchange program at the German university Karlsruher Institut für Technologie (KIT). During her career, Danielle has received several architecture awards, such as the international Fira Barcelona, Piscina & Wellness Awards in 2017 and the LafargeHolcim Awards in 2021. She has worked in renowned architectural studios such as the Andrade Morettin Arquitetos Associados in São Paulo, the Dutch studio KAAN Architecten and the Weindel Architekten GBr studio in Germany. She also won a research grant from the Holcim Foundation for Sustainable Construction, which allows her to continue studying Amazonian vernacular architecture and its sustainability lessons for contemporary Brazilian architecture. Her research aims to uncover bioclimatic and low impact strategies used to adapt to the Amazon's unique conditions, and to apply them to modern-day housing solutions, offering a framework for culturally sensitive and sustainable projects in local cities, drawing from the wisdom of traditional architecture. This approach represents a shift from the conventional generic urban housing model to one that prioritizes local culture and environmentally responsible building practices. As part of this research, Danielle directed the documentary "Life on the Amazon Waters", which won an award by the Institute of architects of Brazil. In 2022, she was chosen by Forbes Brazil as a member of the list "Forbes Under 30", in the Architecture and Design category.