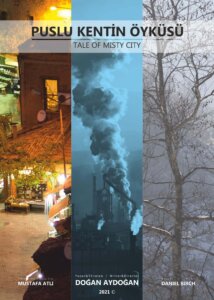 A documentary about the historical and humanitarian transformations of Safranbolu and Karabük cities.
The impact of urban architecture and lifestyle transforming with historical conditions on the cities of Karabük and Safranbolu is discussed.
Director Biography – Doğan Aydoğan
Doğan Aydoğan was born in 1984 in Bursa.
After completing his primary and secondary education in Bursa, he went to Izmir for university.
He completed his undergraduate and graduate education at Ege University, Faculty of Communication, Department of Radio-Cinema and Television.
Aydoğan is working as a faculty member at Karabük University, Faculty of Business Administration, Department of Public Relations and Publicity.
The director, who has studies on subjects such as migration, space and culture, maintains these subjects as a central element of both the academic writing process and film production.