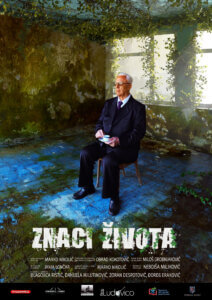 SIGNS OF LIFE is a film that reaches out for the stories behind long-abandoned hotels in Serbia, told by their former employees. Through combination of visual and historical narrative elements, we discover that these once crowded premises still show signs of life.
As these rotting buildings are bravely struggling for air, their destiny reveals itself to be a metaphor for the present state of our society. Do we euthanize them, deliver the coup de grâce, end their miseries, or do what's in our power to bring them back to life and give them a new sense of purpose?
Would rejuvenating them bring back at least a fragment of what they used to mean to us, that we miss so much today?
Director Biography – Marko Nikolić

Marko Nikolić works as a film and tv director and animator. He has been directing a number of short films, art projects, music videos, TV commercials, promotional movies and TV shows. He also works as teaching assistant in film school Dunav Film. My Facebook Status (documentary tv series), Marko's Crash Course – Serbian for Tourists (short TV series, 2015), Ronin's Gaze (short fiction film, 2004), Another Man (short fiction film 2001)L´ombra Di Una Guerra", directed by Antonio Augusto Teixeira, screened at Cento Ore Torino Festival.