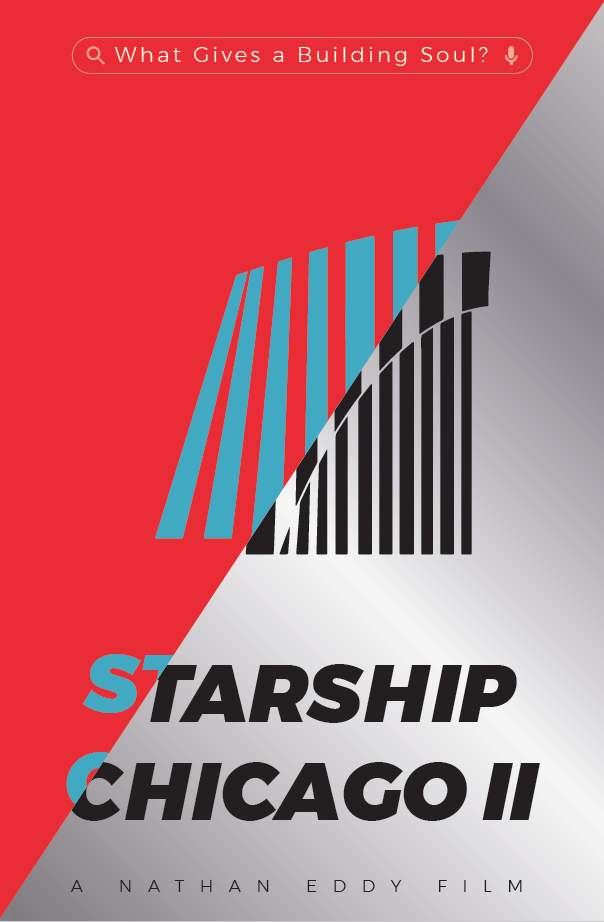 Helmut Jahn's controversial postmodern icon "the Thompson Center" in Chicago has been spared the wrecking ball. Tech giant Google will own and occupy the former government office building upon completion.
Plans for a radical renovation, led by the late architect's namesake firm, and the privatization of the building raise important questions about the future of public space in the city and the struggle to preserve postmodern architecture.
The second film in a planned trilogy documenting the extraordinary story of one of the city's most discussed buildings, Starship Chicago II weaves a colorful tapestry of a moment in time, a building–and a city–poised on the brink of radical, controversial change.
Ownership of public space, the nature of civic architecture, preservation of postmodern architecture, and the rebirth of downtown Chicago following the COVID-19 pandemic are explored through the words and actions of leading public officials, developers, architects and civic activists.
What gives a building soul? To whom does the city belong?
Starship Chicago II invites a global audience to assess what makes an urban fabric exciting, engrossing and equitable for all.
Director – Nathan Eddy
Nathan Eddy is a U.S-born filmmaker and journalist whose work primarily explores issues of architecture, adaptive re-use and urban planning issues. He is currently at work on a film about Berlin's Old Masters museum, the Gemäldegalerie, and in pre-production for the final chapter in the Starship Chicago trilogy. He lives in Berlin.