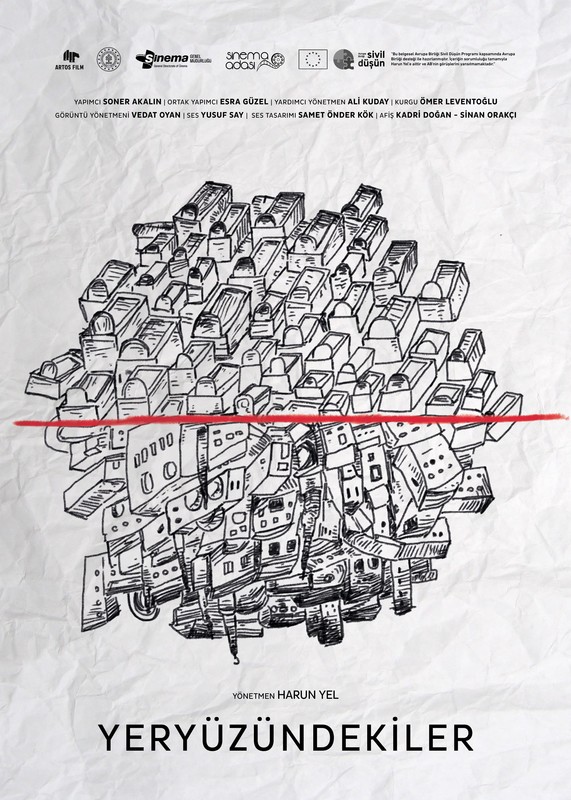 The film is an evaluation on the existence of a relationship between private property and death. Instead of focusing on the historical structure and texture of Mardin, which we constantly encounter on postcards, we tried to bring to light the Saraçoğlu Neighborhood, which is visible on postcards but no one pays attention to, located at the bottom of the main road. This neighborhood is built on an old cemetery. The fact that the neighborhood is full of graves and that there are several graves next to each house made it necessary to examine this situation.
The fact that the people who had to live with the dead in the documentary consisted of people who had to leave their villages in the 90s makes it necessary to focus on this neighborhood. While the traumatic situation of the 90s continues, the urban transformation project that the State plans to carry out against the wishes and expectations of the residents of the neighborhood will put the people living here at the risk of displacement for the second time, which will cause deep wounds in the minds of the people living here.
Director – Harun Yel
Harun Yel was born and raised in Batman in 1994. After completing secondary and high school in Batman, he graduated from Akdeniz University, Department of Sociology in 2017. He is currently doing his master's degree at Batman University, Department of Cinema and TV. He was closely interested in cinema during his undergraduate years and examined Yılmaz Güney's cinema as his undergraduate thesis.